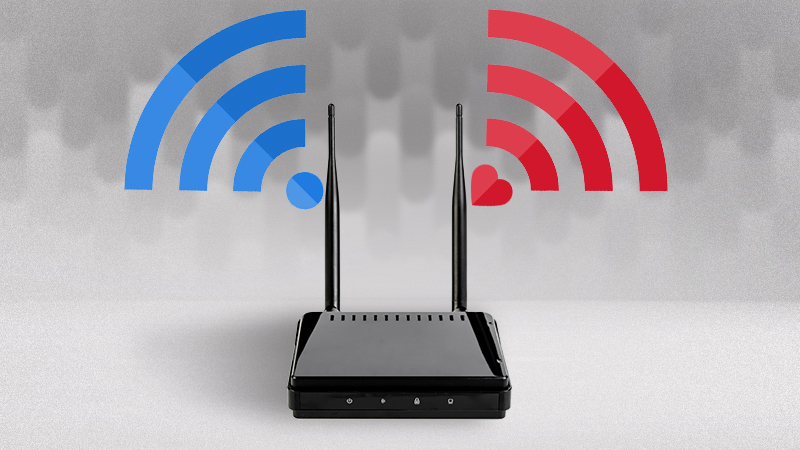 Slowly but surely everything is now connecting to the Internet. An ever-increasing number of companies are allowing its employees to BYOD (Bring Your Own Device). Whether it is employees or clients visiting at work, or friends and family at home, people needing connecting to the Internet. Asking for WiFi password is now a norm, and many a times saying no is hard as it might very quickly turn into a 'oh-so-now-you-don't-trust-me?' situation.
Once they input this password, they're on your network. This means that they can have full access all the other machines that are connected to the network, such as computers, servers, workstations, printers, mobile phones, VoIP phones, tablets, or even network storage devices. Any time that they return in future, their device will automatically connect them back to the network. As a matter of fact, they don't have to be in the building anymore for a full unfettered access – as WiFi does not stop at the outer walls.
I am sure you can picture all kinds of security implications that this might have on your network, machines and data security. At the minimum, the most innocent damage could be that if their device is infected, then chances are a worm can find its way onto your network, and attempt to infect anything and everything connected.
However, no need to panic! There is a simple and surefire way to keep your network secure, while allowing others access the Internet through your WiFi. A 'Guest Network' allows you to have a secondary WiFi network available, that provides access to the Internet for any device in standard way, but keeps these 'guest devices' separated from your internal network. This solution does not require any additional hardware.
A wide range of modern modem routers will allow you to create guest networks. These guest networks are isolated and kept separated from your main network, having its own separate password. This allows your visitors to be able to access the Internet, but they will be unable to see any other device on your main network.
If you have already been sharing your work/home WiFi password, the easiest way to secure yourself is to change the WiFi password in your router. It will immediately disconnect all known and unknown devices from it and prevent any unauthorised connectivity or malicious infections from spreading across to your other devices.
I will also suggest that you periodically change Guest WiFi password as well, just to be sure that no one is connecting through your Internet connection and perhaps carrying out malicious activity on the Internet, as this can point back to you.
---
PS: After looking at the picture above, someone asked me if they need to have two antennas on their router to be able to setup a Guest WiFi.
The answer is: No. Number of antennas do not have any impact on your router's Guest Network capability. It depends on the router's  internal capability.  The picture is for illustrative purposes only.